NAEPC Webinar: The Effect of Longevity on Your Life Priorities
Date:
Wednesday, December 11, 2019
Speaker:
Cynthia L. Hutchins, CRPC, CIMA
We have added 20 years of life expectancy, just since 1950 and are adding 1 month for every year that goes by. This "longevity bonus" presents us with many opportunities as well as challenges. This presentation will address such challenges as planning for health and healthcare in retirement, the coming caregiving crisis, cognitive decline and Alzheimer's Disease as well as the opportunity that longevity presents for us to pursue our calling in the form of work in retirement.
Cynthia Hutchins is the Director of Financial Gerontology for Bank of America Merrill, and has more than 30 years of experience in the wealth management and retirement industry. In her role, Cynthia works closely with Merrill financial advisors to provide training, education, resources and thought leadership to engage clients on the topics of aging, longevity, retirement and later life planning.
Cynthia has been deeply involved in the development of a new approach to planning across seven Life Priorities and through various Life Stages. She was central to the creation of the Merrill Lynch Longevity Training Program, developed in partnership with the USC Leonard Davis School of Gerontology, to help Merrill financial advisors better understand and address the evolving needs of the nation's aging population and their families. The Merrill Lynch Longevity Training Program received the Brandon Hall Award for Most Innovative Training in 2017.
Prior to her current role, Cynthia was the Merrill Lynch Retirement Specialist for the Mid-Atlantic Region, covering Washington, DC, Maryland and Northern Virginia. Prior to that role, Cynthia served as a Circle of Excellence financial advisor for 20 years.
Cynthia has served on the board of directors of the American Society on Aging (ASA). In 2015, she participated in the White House Conference on Aging Elder Justice Forum, and was also named to the inaugural PBS Next Avenue Influencers in Aging list. She is a frequent speaker on topics of aging and longevity and has spoken at various conferences including the Investments and Wealth Institute, Florida Conference on Aging, San Antonio Society For Human Resource Management, Southern Women's Show, Virginia Governor's Conference on Aging and the American Society on Aging's Aging In America Conference.
Cynthia earned a BS in Business and Finance from Towson University, and a MA in Gerontology from the University of Southern California. She has earned the Chartered Retirement Plan Consultant (CRPC) designation through the College for Financial Planning, and the Certified Investment Management Analyst (CIMA) designation through the Wharton School at the University of Pennsylvania and the Investments and Wealth Institute (IWI). Cynthia holds the Series 7, 24, 63 and 65 securities licenses.
REGISTER HERE for the individual program. To register for the 2019 webinar series, please click HERE.
See all upcoming and previous webinars
The Robert G. Alexander Webinar Series
The Robert G. Alexander Webinar Series was launched in September 2013 to provide estate planners with accessible, high quality, multi-disciplinary and supplemental education. Programs typically take place on the second Wednesday of each month at 3:00 pm ET.
Not able to attend on the live date and time?
Register anyway! We'll send you a link to the webinar archive so you can view it at your own convenience.
Registration Options & Fees
Registration is available for individual webinars or by purchasing a yearly series subscription, which offers acccess to all of the programs scheduled during the calendar year for one low price.
Individual
Series
Type
$40
$280 ($360 value)
Accredited Estate Planner® designee or Estate Planning Law Specialist certificant
$40
$280 ($360 value)
Junior/Student (available to a Junior or Student member of an NAEPC-affiliated council or one who is in the process of attaining the AEP® designation by virtue of being enrolled in either the required or an elective course offered by The American College
$60
$420 ($540 value)
Member of an affiliated local estate planning council or at-large member of NAEPC
$100
$700 ($900 value)
Non-member
$250
$1,125 ($2,250 value)
Council meeting / group gathering (one feed to be shown in a single location to a group that has gathered together)
Additional feeds available for $25 per feed per webinar by contacting us after the initial registration
How to Register
To register for an individual program, please click on the "register here" option associated with the program you wish to attend. ​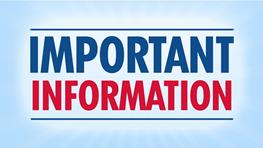 NAEPC understands that councils want and need compelling virtual programming options to supplement their regular calendar of events. To accommodate this need, NAEPC is offering affiliated councils on-demand* access to any four webinars presented during the 2020 calendar year for a reduced cost of $400. Choose the "Pro-Rated Group Gathering" option below and we will contact you promptly for your selections and to provide the link and password.
Councils that wish to offer continuing education credit must become the provider with their state and/or governing body.
*Programs must be offered to your members at least three days after the live viewing. NAEPC will provide a website link and a password, which can be used to show the program to council members and guests who have gathered together on a virtual meeting.
Continuing Education Credit
Continuing education credit is available at most webinars for Accredited Estate Planner® designees. In addition, a general certificate of completion will be available for those professionals who feel the program satisfies their continuing education requirements and are able to self-file. It is the responsibility of the attendee to determine whether their state, discipline, or designation will allow one to self-file for a distance-learning program. Please contact webinars@naepc.org prior to attending your first program if you have any questions with regard to the availabililty of credit..
Questions
Download the handy webinar FAQ page, email us, or phone the national office at 866-226-2224.